Your Health Starts
With Your Smile!
Your Scottsdale Dentist and his team look forward to combining artistry and modern techniques to help you achieve your best smile.
Schedule an Appointment
Open 7 AM - 6 PM
To fit your busy schedule, our hours stagger from 7 a.m. to 6 p.m., including Fridays and Saturdays.
Same-day appointments and walk-ins are also welcome.
Welcome to our Family Office
At Princess Center Dentistry in Scottsdale, we're dedicated to providing you and your family with the highest quality dental care. This includes cosmetic dentistry to assure you look and feel your best.
We have state of the art equipment, like digital scanners, so you won't have to endure taking a plaster mold again. Our dental facility in Scottsdale features the latest equipment to improve and maintain your dental health, including in-office teeth whitening, crowns, implants, and of course, teeth cleaning.  We promise to provide you with the highest quality dental care available.
Set an appointment today, and see for yourself why our patients love us!
No Insurance?
Check out our in-house membership plans.
You Deserve to Feel Great!
Our full mouth rehabilitation treats a wide spectrum of issues to completely renew your smile. We'll help you achieve a smile that's beautiful and functional so you can feel good about smiling. Click below to learn more about Full Mouth Rehabilitation.
Smile with Confidence!
Precision, care, and high-quality materials ensure our porcelain veneers look completely natural. We create beautiful, confident smiles that are so authentic, you'll forget you even had them done! Learn more about Porcelain Veneers.
Perfectly Clear & Straight!
Invisalign is a great solution for patients seeking orthodontic treatment without metal wires or brackets. Offering a discreet, straighter smile, Invisalign has revolutionized orthodontics as we know it today. Learn more about Invisalign.
''Friendly, caring and professional. Great environment and wonderful front desk staff!! Replacing a bridge isn't fun but they try really hard to make it pain-free.''
Janice S. - Scottsdale Dentistry Patient
''I was treated with respect and great customer service by the staff. My scheduled time was honored and I was taken on time. Dr. Lewandowski gave me direct and honest answers to my questions.''
Martin B. - Scottsdale Dentistry Patient
''Dr. Lewandowski and staff were excellent. They were friendly, efficient and did everything to make you comfortable as their patient. They are the best and would recommend them 100%.''
Bob N. - Scottsdale Dentistry Patient
Meet Your Scottsdale Dentist and His Team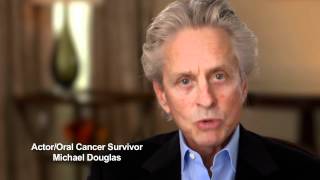 Click to play movie
VELscope Could Save Your Life, See How Here
Welcome to Princess Center Dentistry! Our commitment to your satisfaction begins the moment you set foot in our practice. Dr. Chris Lewandowski and our experienced team want you to feel relaxed, comfortable, and confident. You've finally found a dentist in Scottsdale who cares as much about you as he does for your smile! We promise you the personable, individualized attention you deserve and a vibrant, healthy smile.
Dr. Lewandowski designed his office with your comfort in mind. Our upscale facility features a spa-like ambiance where acoustic music and aromatherapy inspire a natural state of relaxation and calmness. Our team takes every effort to cater to your unique needs so that you will have a comfortable, enjoyable experience from beginning to end.
Dr. Lewandowski enjoys practicing as a dentist in Scottsdale and has developed a passion for advanced cosmetic dentistry. He possesses the skill and eye for detail to create masterful works of art. Dr. Lewandowski dedicates countless hours to continued education in an effort to expand his expertise in the latest dental technologies and techniques. When preeminent modern dentistry is applied in a caring and professional manner, you can trust that your smile is receiving the very best care available.
Call our office today to schedule your visit with Princess Center Dentistry. You'll quickly discover why Dr. Chris Lewandowski is a leading cosmetic dentist in Scottsdale, Phoenix, and surrounding areas.
New Patient Special
For Insured New Patients:
FREE Convenient Cleaning, Radiographs & Exam plus FREE Opalescence Go® Pre-loaded Whitening Trays!
No insurance? Only $79 for the same deal, or check out our in-house membership plans.
Same-day appointments available!